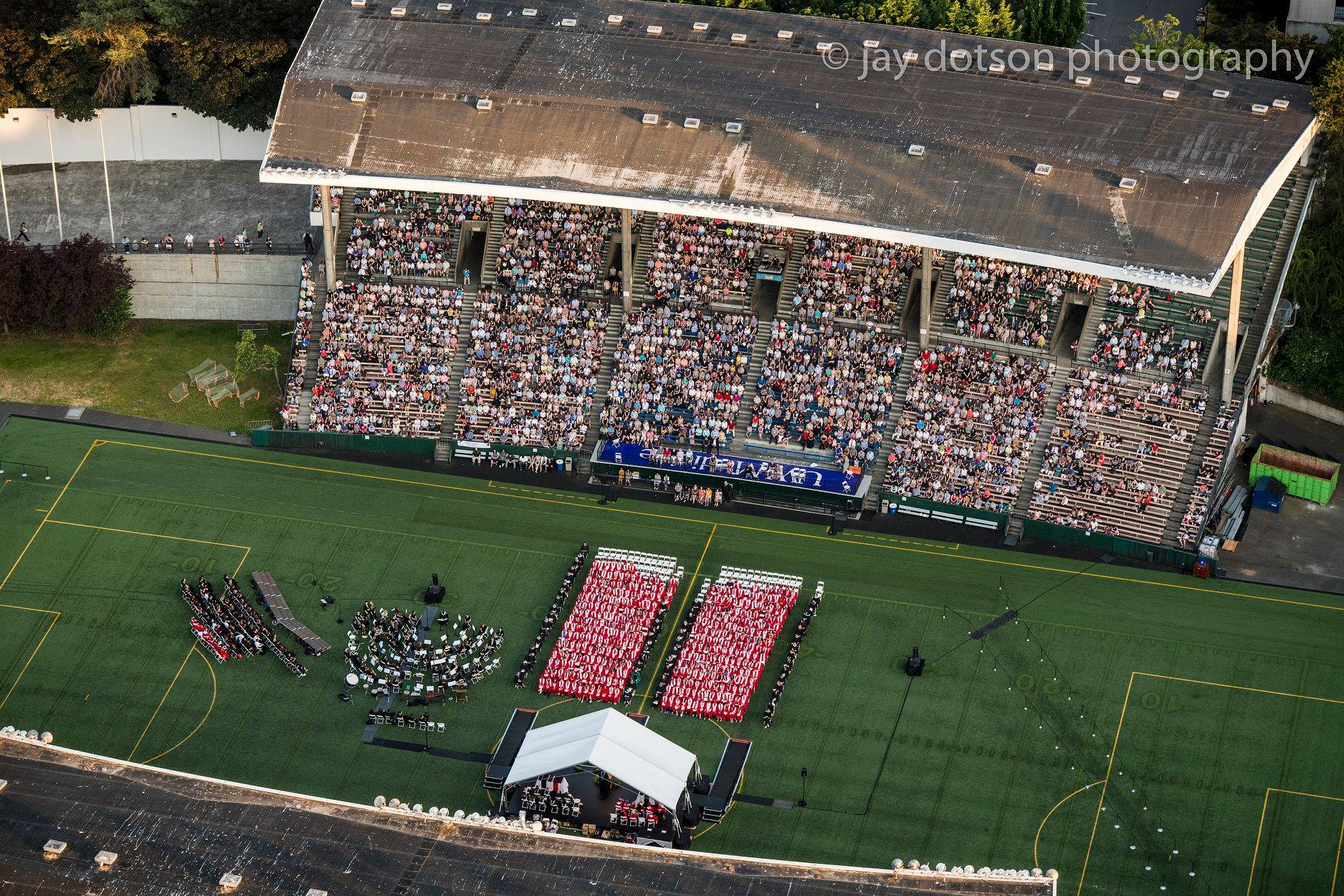 Jay Dotson flew above the Ballard High graduation ceremony in a helicopter to capture this unique aerial view (click photo for larger view). The ceremony was held Monday at Memorial Stadium.
He posted a couple more photos here in the My Ballard Facebook Group.
Congrats to the BHS class of 2018!
(Thanks Jay for letting us post a photo.)