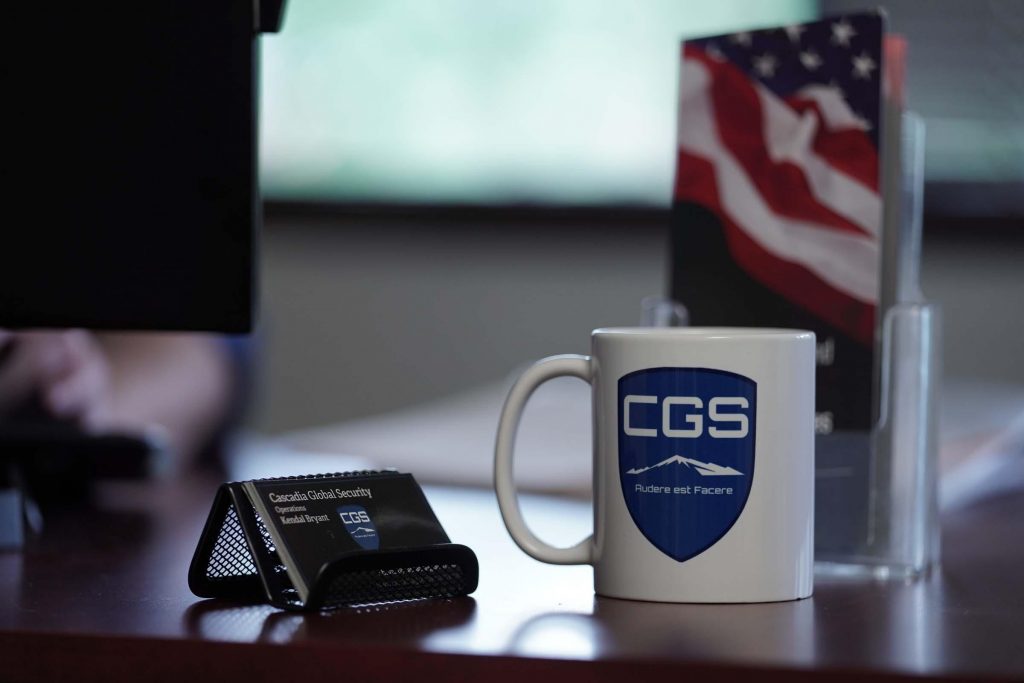 Across the board, more companies and organizations are enlisting the services of private security. Even law enforcement and government agencies are seeking the help of private security firms to supplement areas of need. And one security company feeling the effects of increased demand is Cascadia Global Security, headquartered in Seattle. The company offers armed and unarmed security in several states for entities ranging from retailers to hospitals to construction sites.
Business owners and organizations are hiring private security for a number of reasons, and for Cascadia, growth is happening at an exponential rate. The company, which is highly selective in hiring officers and provides unique offerings and specialized, rigorous training, has its eye on having a presence in all 50 states soon and eventually becoming international. And with the growing need and demand, the company is well on its way.
Origins of Cascadia Global Security
Founded in March 2018, Cascadia Global Security started as Cascadia Global Solutions. The company began as a result of a phone conversation between old college friends and veterans Asa Palagi and Joshua Harris. With their combined experience in the military, law enforcement and finance, they wanted to find a way to use what they had learned to bring creative solutions to the private security industry. Thus, Cascadia was born.
Cascadia got its first contract for a soccer team just a few months after its launch. From there, the company began expanding rapidly as the demand for private security heightened. Now, the company operates in several states and cities, including Seattle, Washington, D.C., Denver, Lubbock, Texas; Portland, Oregon; San Francisco and more.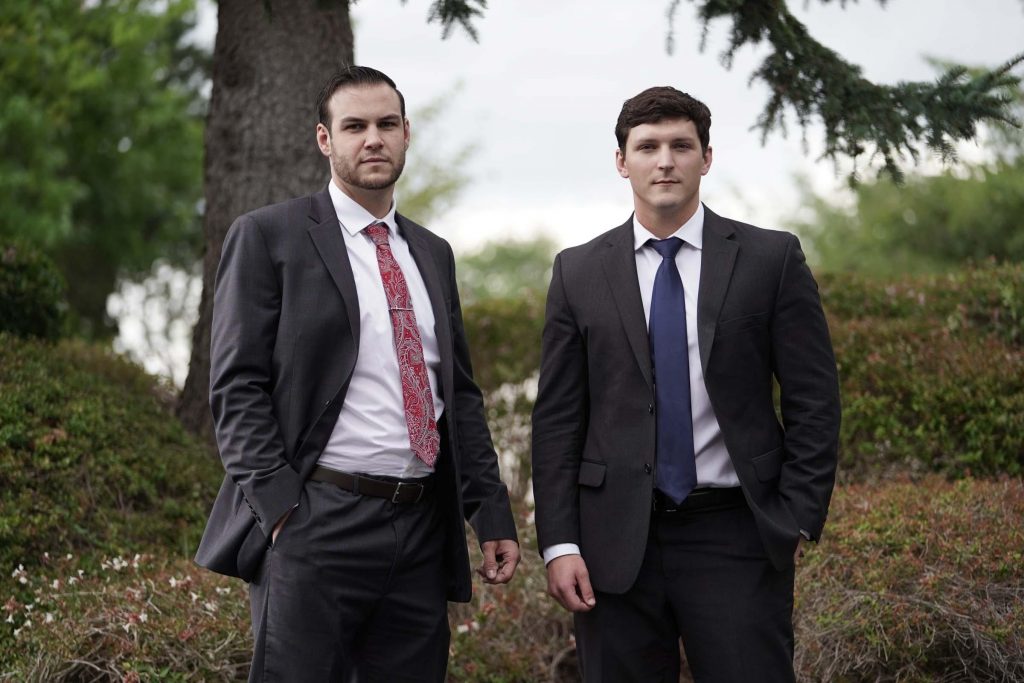 Services, locations and unique offerings
Cascadia predominantly offers security officer services, with customers ranging from hospitals, businesses, construction sites, hotels, retailers and more. Palagi, who is co-founder of Cascadia and oversees forward-facing operations for the company, said reasons why customers wish to have private security can run the gamut, but it's comforting for them to have a security presence.
"We view our security officers as an extension of public services and safety," he said. "That's our company philosophy."
Palagi said that reminding officers that they play a role in safety for the public motivates and encourages them. And as more and more companies and business owners are looking to add security officer presences to their premises, Cascadia is finding itself in a position to expand. Services aren't just limited to business guarding – the company also offers event staffing for festivals, sporting events, conventions and music venues, as well as on-demand emergency or temporary officers for fire watch, employee terminations or recent crime incidents that require an immediate security presence on a short-term or one-time basis. And in the midst of the COVID-19 pandemic, Cascadia also has facility health screener services for temperature-taking.
Cascadia has a large presence in the state of Washington, where it is based, as well as locations and services active in multiple states. Palagi said every location is statewide and not necessarily city-specific, and in the near future, the company is looking to open more locations in California, tentatively in the next six months or so.
While Cascadia operates largely on the west coast, servicing Washington, Oregon, California and Colorado, it has also branched out to the south with a location in Lubbock, Texas, and the east coast in Washington, D.C. Palagi said the D.C. location serves Virginia and Maryland, too, and that's where most federal and international contracting is done. And even though Cascadia has branches in different states, the services are relatively the same across them all.
One of Cascadia's unique qualities is that its structure is different from other security companies. Cascadia incorporates an extra layer of operational support through operation deputies. These deputies oversee employees and clients in order to provide assistance, and Cascadia does not charge clients for their services.
"They're meant to emulate a squad leader," Palagi said. "We have fewer employee issues than other companies do because of this position."
Cascadia also leverages technology in a way that most competitors do not. Their security officers all have an app where they're able to check in on their sites, geotag themselves, easily access digital records and communicate with their supervisors immediately if they have questions. This helps to ensure that issues are resolved quickly, security officers are easily accounted for and sites are monitored continuously.
A selective process and rigorous training
At Cascadia, Palagi said officers are held to a higher standard. While requirements differ depending on the exact role, the company typically looks for candidates who have prior law enforcement or security experience. He said officers must have experience with firearms, as armed guarding is a service that is offered. Many of Cascadia's officers are veterans.
For the security officers at Cascadia, customer service and support are considered a top skill for them to have. The ability to communicate is crucial, not only internally, but also with clients. For that reason, the company also looks for candidates that have experience in customer support and are comfortable providing it.
When it comes to training, Cascadia has basics that it follows as well as specified training depending on the state. During training, officers learn and focus on tactics in de-escalation and interpersonal communication. Training can also vary based on the industry that the officers are training for. Most of the training heavily mirrors that of law enforcement, but it incorporates a higher emphasis on observation and reporting, as opposed to hands-on engagement. Cascadia will prepare its officers for engagement should they ever need it, but it is often regarded as a last resort.
"We don't want them to engage physically," Palagi said. "We focus on communication, observing and reporting. If it gets to a point where engagement is needed, typically we will call law enforcement unless our officers absolutely have to engage."
At Cascadia, there are different levels of security officers depending on customer needs. Basic security positions are usually for places such as hospitals and construction sites, and the company also offers patrol services. Palagi said as far as advancement for officers, the company strives to promote from within to retain top talent. Typically officers will get a promotion after a specific amount of training and completion.
In addition to supplying superior security for customers, philanthropy is also a large part of the Cascadia vision and is tightly woven into its cultural framework. And because the company often hires veterans, the feeling of brotherhood that is developed in the military naturally finds its way into the company and helps bring higher quality service to clients.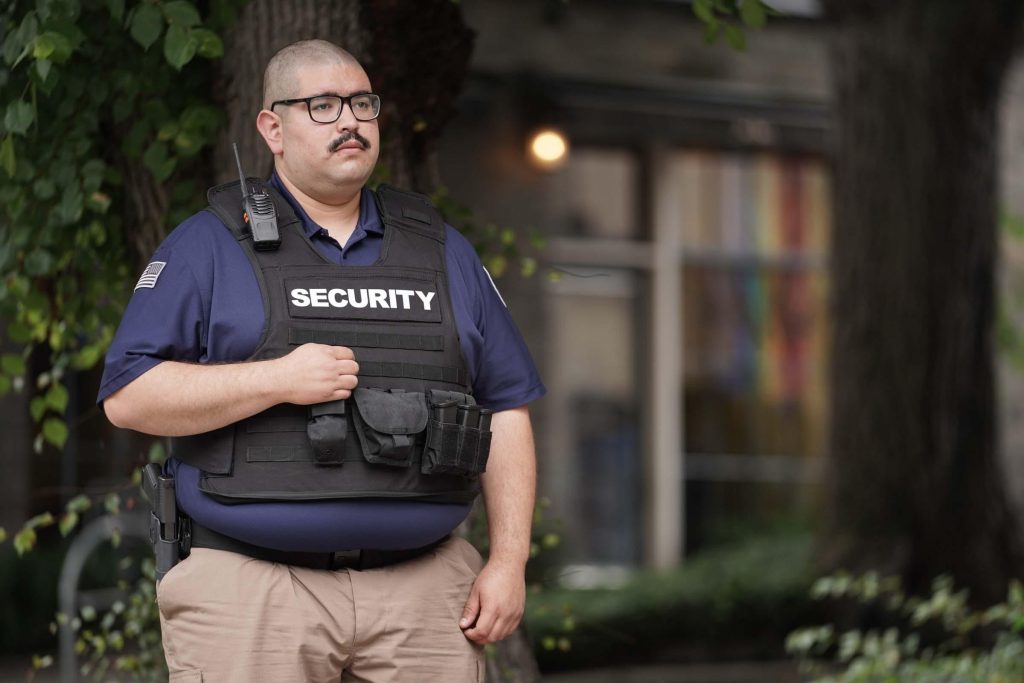 Why companies choose to have private security
When it comes to the reasons why companies and organizations seek out private security, it depends on their specific needs. For example, a hospital may want private security if patients or visitors become overly upset and distraught. Retailers and businesses may look to have private security for theft prevention or to have a deterrent to crime. Palagi said most times just having the presence of a security officer provides an extra layer of comfort and reassurance.
"People don't realize that security is the biggest expenditure globally," he said. "The goal of hiring private security is to prevent people from disrupting the daily course of business."
He also said that in major cities, it's often the case that having a security presence is less expensive than losing money in a theft. Cities will also use private security to supplement law enforcement where they want a presence, but the area isn't necessarily filled with high crime. However, the company has had to provide more armed officers and prevent physical violence in recent times.
"We're seeing an upswing in industries that need security," he said.
Homeowners associations and gated communities will also often enlist private security for added safety and protection for homeowners while they are away at work or on vacation. And in the booming cannabis industry, Cascadia is also seeing a growing demand. Even embassies will seek private security for needs like evacuation plans and bulletproof armor.
Palagi said that while having technological security in place, like alarms and cameras, is certainly helpful and crucial, hiring a live security officer provides a relief to fear and comfort to business owners and their customers.
"The presence itself deters criminals from stealing or causing a disruption," he said.
Other organizations that hire private security include warehouses, distribution centers, sports arenas and stadiums, apartment complexes, malls and retail centers, corporate headquarters and more.
The future of Cascadia and the private security space
For Palagi, the future looks like expansion and growth for Cascadia Global Security. He said in the next 20 to 50 years, the world will likely see more cultural revolutions and security will be needed more in both the public and private sectors. He said also with the movements in America to defund the police, there will be an uptick in need for private security across the board.
Cascadia's ultimate goal is to have a presence in every state and eventually on an international scale, as well as to become the premier choice for private security for businesses and organizations everywhere.
"Private security will likely take over large-scale operations and will play more prominent roles globally and domestically," he said.