Negotiation has always been a key component in car buying, but many people often feel uncomfortable negotiating with car dealerships to get a lower price. However, buyers certainly love the benefits of negotiating down to a more reasonable price, which is what sparked the idea behind LetYouKnow, Inc., a platform (www.LetYouKnow.com) designed to match new car buyers with cars based on their own set price. LetYouKnow is empowering customers to set their own fixed price to be instantly matched with a dealership that will sell them their desired car.
Not only does LetYouKnow benefit consumers who are looking to buy a car right away, but it completely revolutionizes the selling process for dealerships! Instead of dealerships paying for leads and then chasing those leads, LetYouKnow delivers highly committed buyers, not leads to its participating dealers with its innovative matching services. While LetYouKnow has already made significant strides since launching their website in late 2020, LetYouKnow is continuing to grow and its team has big plans for its future as far as innovating and streamlining new generation buyer-to-dealer matching processes to empower both buyers and dealers to strike quick deals with each other.
How LetYouKnow got its start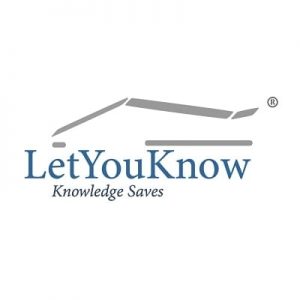 LetYouKnow is an innovative platform where buyers submit their own prices for new cars to get instant results. Boris Zhukov and Aaron Shao, the company's CEO and CTO respectively, first conceived the idea in 2004. They worked at perfecting the model for years and officially launched the website at the end of 2020.
Zhukov said the process of starting LetYouKnow involved significant data collection from buyers and dealers, as well as formulating a complex buyer and seller matching model. "We created a lot of sophisticated math models," Zhukov said. He also said it was crucial to assemble a team of like-minded people with a similar vision.
An applied economist, Zhukov has an extensive background in econometrics, statistics and data analysis. Shao is a programmer with years of experience in the world of technology, and Leslie McGehee, CAO, handles the day-to-day business operations, with years of experience as a litigation paralegal for a Fortune 100 company.
Zhukov said they also have a group of people who are board members and shareholders with diverse backgrounds in retail and business, including the automotive space. By bringing this industry experience to LetYouKnow, their team can pinpoint exactly how to approach and enhance the experience for both the buyers and the dealerships.
Making it simple – and more affordable – for car buyers
On the LetYouKnow platform, buyers input the exact car they're looking for based on their research and personal tastes. Once they choose the year, make, model, color and even trim, they'll then choose a search radius. The best part is they set the price they're willing to pay. If the price is accepted, which happens instantly, they reserve their deal by prepaying an amount of $799 of their deal. At that point, it's revealed to them their matched franchise dealership where they'll have up to 10 days to complete their transaction and pick up their vehicle. Otherwise, if the price is not accepted, buyers pay nothing and can try again. LetYouKnow also only matches users with brand new cars, so buyers know they're getting the latest models without the baggage or potential issues from a previous owner.
LetYouKnow has cemented itself as a game-changing way to buy cars, and in turn, for dealerships to sell cars. LetYouKnow provides highly committed buyers to dealers, not just leads that many times end up not translating into a sale. Currently, the platform works with dealerships in eight states and is quickly adding new dealerships and expanding its geographical coverage to empower more and more consumers to get deals that would typically be out of reach. This allows users from all over the country to have access to dealerships and get the best deal for the car they want.
"It's really simple," Zhukov said. "Buyers call the shots by submitting their own prices People want immediate results but don't want a lot of back and forth. We want to give them price control."
Zhukov also said transparency is very important, so buyer prices include all dealer fees (including doc fees). This way, people using LetYouKnow to buy a car don't have to face the surprises they may have to at the dealership. It not only provides peace of mind but also the convenience of being able to submit the price on the go, on their terms. The price that buyers pay on LetYouKnow does exclude taxes, government and licensing fees that consumers have to pay regardless.
LetYouKnow upgrades dealers to a new version of capitalism
Not only is LetYouKnow highly beneficial and convenient for new car buyers, but it also works to the advantage of the franchised dealerships enrolled in the LetYouKnow Dealer Network. Dealers anonymously input their prices, and LetYouKnow delivers them highly committed buyers without disrupting any existing dealership transactions. This way, dealers only anonymously discount what they need to move quickly and get more than just a promising lead – they get a buyer who is ready to complete their car purchase soon as possible, saving time on both sides.
Zhukov said by using LetYouKnow to sell cars, dealerships also increase their inventory turnover rates and sell more cars because they are able to expand their geographical reach beyond their typical market scope. For example, a dealership that typically sells cars in Philadelphia now may be able to reach committed buyers not only in the Greater Philadelphia area, but also in NYC, NY or Washington, DC areas. This fast rate of selling cars also helps dealers attain larger volume incentives paid by manufacturers