In the midst of the COVID-19 pandemic, many people are looking for ways to satisfy their travel bugs without compromising their safety or health. Whether it's checking into a remote cabin, taking a boat ride or staying isolated in an RV, travelers are coming up with creative ways to journey across the country and enjoy the outdoors in ways that are still socially distant. In fact, RV rentals and sales have increased tremendously since the pandemic started.
However, RVs and other recreational items associated with travel and leisure can be costly and sometimes not accessible to people who would like to use them. For this reason and many more, Jerry and Wi Balodis created BiznTrip.com, a new travel and recreational rental website designed with both the renter and owner in mind. 
A one-stop-shop for all things travel and leisure
BiznTrip will launch this winter and be a diversified, revolutionary way to make the most of travel without having to fork over heaps of money. It'll also be a lucrative way for RV and other recreational equipment owners to make an extra income and commission by renting out their property and providing referrals. 
While there are other sharing and rental options out there, none are quite as convenient and streamlined as BiznTrip will be. BiznTrip is an online, one-stop-shop rental marketplace for renters to seek out items such as vacation homes, RVs, watercraft, aircraft, automobiles, motorcycles, all-terrain vehicles and charter services. The program will also offer a "Travel Assistant," meant to service travelers who have additional needs, such as for those traveling with disabilities, seniors or in family groups. 
The program won't just benefit travelers who are looking to save money and still have adventures. In the current economy, which has suffered due to the pandemic, many people have lost their employment or at the very least experienced financial losses that have set them back. BiznTrip was also created to provide an opportunity for those financially impacted to leverage the sharing economy in a way that's low-lift. If they have items or property that isn't being used, they can simply list them for rental to offset the cost or bring in another stream of income. This way, people who have suffered financially can take their existing property and use it to generate money in order to get back on track and recoup losses. 
"You can turn your parked assets into revenue-generating rentals and reduce floor plan expenses," Balodis said. "Basically, you can turn rentals into sales and increase your online presence in the marketplace, while at the same time reducing marketing expenses." 
BiznTrip will also offer a "Rent First, Buy Later" option, where the company will only charge a commission on the rentals and not the sales. It's essentially a way to show appreciation for the owners and build trust in the community. The program will allow users to give better trade-in values than competitors and increase sales of new ones.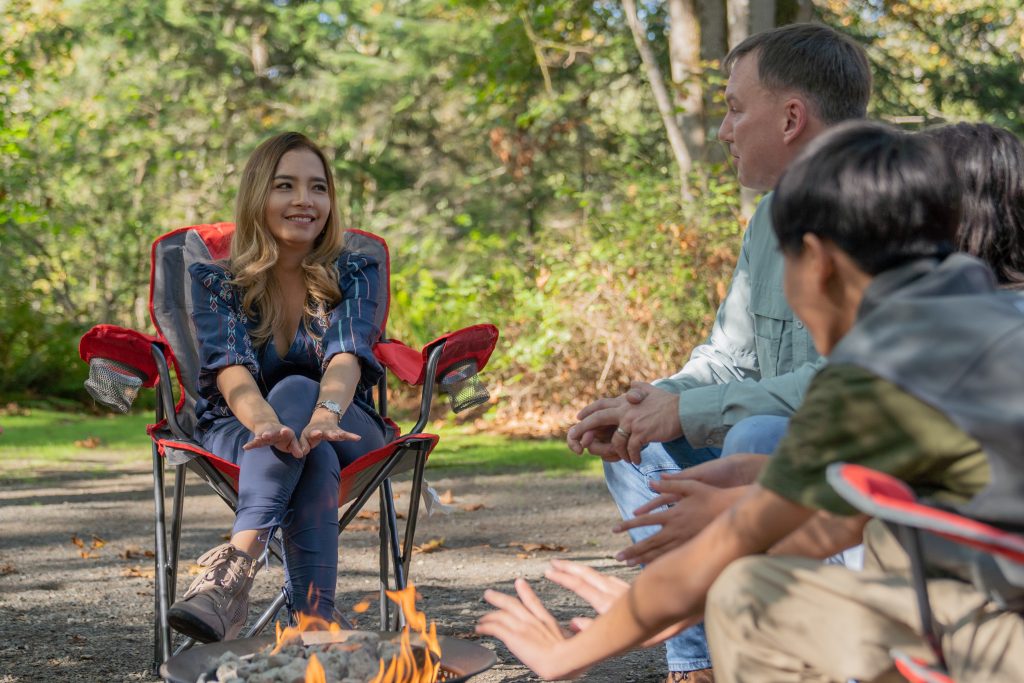 A husband-and-wife team
BiznTrip was started by Jerry and Wi Balodis, a husband-and-wife team and CEO and CFO respectively, who wanted to build something of their own. Wi, who came to the United States from Thailand, was always business-minded and holds a degree in business administration. Her past experience includes a partnership in a coal mine company as well as founding a hospitality business with 200 rooms and about 50 employees. Jerry also always had an ambitious drive and has spent 30 years as a machinist, which included leadership positions and supervisor roles. Jerry's and Wi's passion for creativity and business, coupled with their experience, makes them the perfect duo to create BiznTrip. 
What makes BiznTrip a unique service
For many players in the sharing economy, the model is transactional and doesn't leave much room for growth within a community. That's where BiznTrip makes itself unique, as owners can be involved in a community and offer real, personable experiences and services along with property they rent out. 
For owners who are looking to rent out their property, the process involves becoming a subscriber and listing their property or item, along with the timeframe of availability and pricing. There's also an added referral incentive, where members who refer BiznTrip to others can earn a commission on revenue made from the referred party. Members can earn a three percent referral reward that applies to the life of their membership every time their referral books on the website.
BiznTrip isn't only for vacationing and pleasure trips, but it can also be very helpful for business travel. Part of the program will include offering charter services, like limos, for those who are traveling for work and need ride service. 
Balodis said that BiznTrip is unique in the sense that it's a diversified, one-stop-shop offering a multitude of services and items in one convenient space. BiznTrip will essentially become the first peer-to-peer universal recreational multi-marketplace built for members to earn in various ways of income and make them feel as if this is their website, too. It's very much designed to be an interactive experience with the potential for long-term benefits and usage.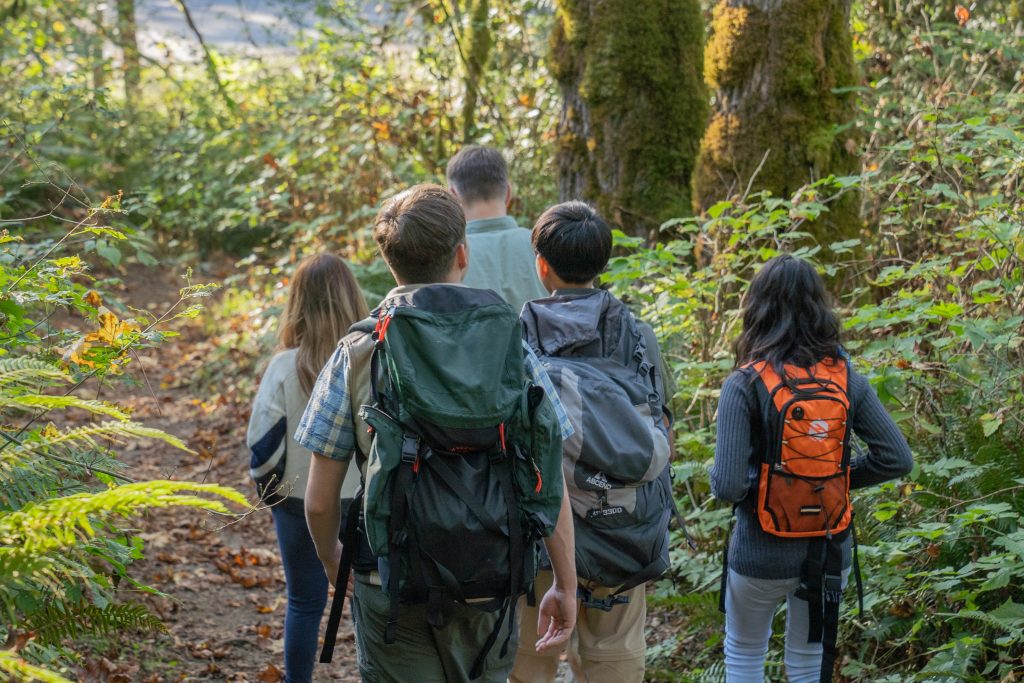 Travel assistance features
For some people, getting out and traveling is more difficult and unattainable. This is why BiznTrip will offer a travel assistance program that leverages its community of members in starting a new market, which will allow three very unique options to help those in need to enjoy a memorable vacation. 
This feature will help more people enjoy the outdoors where previously could not or find it very difficult to do so. Owners and the community are allowed to sign up as part of their profile to offer these services, based on what they can manage or what the renter needs. 
As part of the program, BiznTrip will have three main choices: senior assist, disability assist and family assist. These features are essentially a personal homecare option, but for vacationers. Provided by the owner's discretion or by one of our travel assist members, they offer basic services that can range from personal travel guides to even cooking or cleaning.
Safety measures, screening and star ratings
When it comes to safety, BiznTrip has a screening and background check process to make sure that both owners and renters are protected. Renters will need to go through background checks, and vehicles like RVs will also be screened through a DMV check. 
"Everyone has to have a safe record," Balodis said. Renters will also have to sign up for a sharing economy insurance plan, which BiznTrip will provide. 
Like other similar concepts, BiznTrip will include a star rating system. Each member, whether it's an owner, renter, or travel assistant, will have their own star rating. 
"Having a review for each member will help protect everyone from fraud, misuse of their properties, unsatisfactory service from our travel assist program and in general help the overall system of BiznTrip," Balodis said. "We're committed to protecting everyone's safety and making sure they have a memorable vacation. If anyone misrepresents or misuses our services, and if we justify the complaint, they will be removed immediately as a member for life."
Plans for the future
Although the company will start off offering services nationally, with its headquarters located in Bellevue, Washington, BiznTrip business adviser and COO Bob Clark said they plan to concentrate on local promotion. He said that certain geographic locations see higher demand for specific items, for example, RVs tend to be in the highest demand in Florida, Texas and Arizona. In the Pacific Northwest, there's a higher want for boats and all-terrain vehicles. 
Clark said the average cost of an RV vacation is around $2,300. By renting through the website, travelers can cut that cost and still enjoy a trip without having to make huge sacrifices. Additionally, the demand for finding shared, affordable travel property isn't only limited to the United States, so as the company gears up for launch, the plans for long-term growth include becoming an international presence. 
"We do anticipate within five years to become an international company," he said. "There are a lot of people who rent RVs overseas, especially in Europe. RV sales in Japan have skyrocketed."
As the demand and interest in this more independent way of travel grow, so does the overall sharing market. By 2021, studies indicate that over 86 million Americans will use the sharing economy.
"We see that in just a few years, the sharing market will increase dramatically," Balodis said. 
The BiznTrip founders also hope to one day be involved in a foundation that helps seniors and people with disabilities be able to travel more. 
Although currently, the company wouldn't have to maintain inventory, there may be a merchandise line in the future, featuring items like apparel and coffee mugs. For now, though, all the items are based on what owners have to offer renters.
"BiznTrip is built for everybody to work together," Balodis said. "It's designed for them to help each other out."