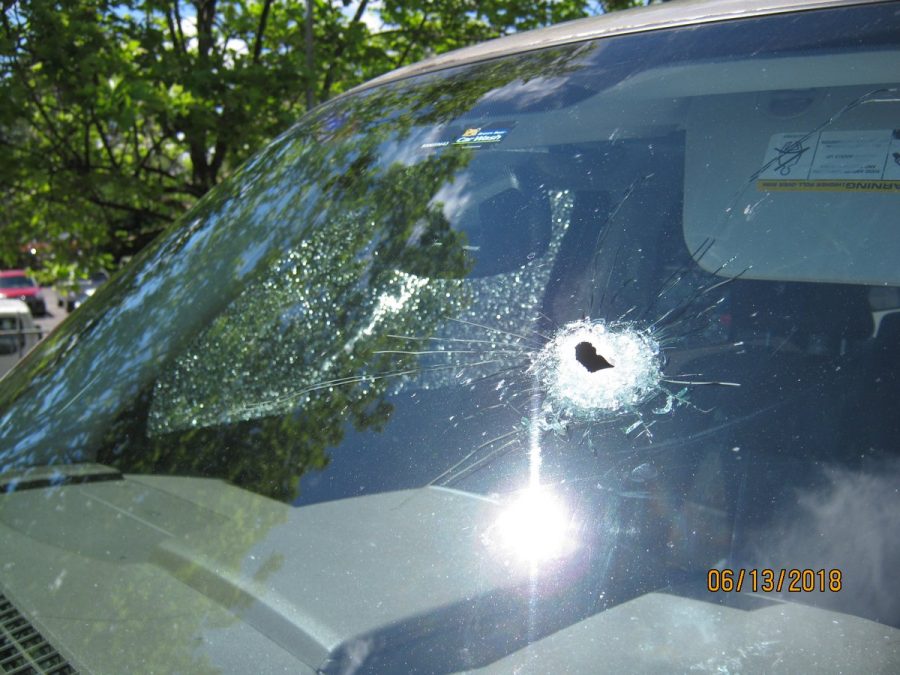 (Added: State Patrol photo)
2:29 PM: Thanks for the tip about a Highway 509 closure – south of here but just in case you're headed that way: WSDOT says it's closed in both directions near Sea-Tac; if you're headed southbound, you'll be diverted to S. 160th; if northbound, you'll be diverted to S. 188th. Per King County Sheriff's Office scanner traffic, they're investigating gunfire.
2:33 PM: State Patrol says 4 cars were hit, no injuries.
4:32 PM: The search is currently focused at the south end of 509, at 188th, but the backup on 509 is reported to start much further north, so if you have to head south, we'd advise non-509 routes.
6:25 PM: Via Twitter, the State Patrol has just posted this update: "Reopening NB Sr-509 lanes to normal traffic. The right lane of SB Sr-509 will remain closed while WSP K-9's search the area for possible evidence."