(Added: Video sent by Lemuel Charleston)
8:28 PM: If you're seeing smoke and/or hearing sirens – Seattle Fire has a callout for a brush fire reported in the 59th/Spokane vicinity.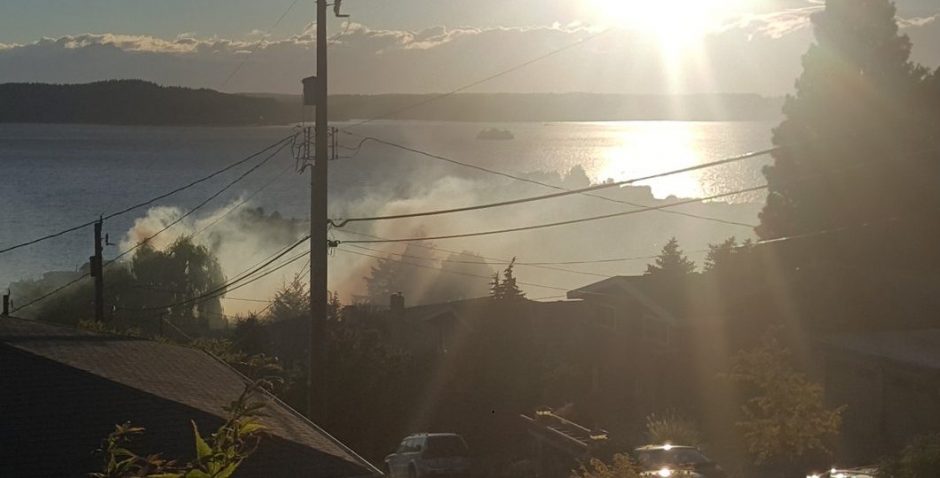 (Photo tweeted by @SeaSK)
8:45 PM: Photo added (thanks @SeaSK). Two of the five units dispatched have been dismissed from the call.
8:52 PM: The remaining units have been dismissed and the call is closed.
9:36 PM: Thanks to Lemuel Charleston for sending video – added above – showing the reason for the initially sizable dispatch – the fire was perilously close to a house.