A pickup collided with a pole and a utility box at Ballard's busiest intersection just after midnight on Friday morning, killing one of the two occupants, Seattle Fire said.
A SUV was also damaged in the crash.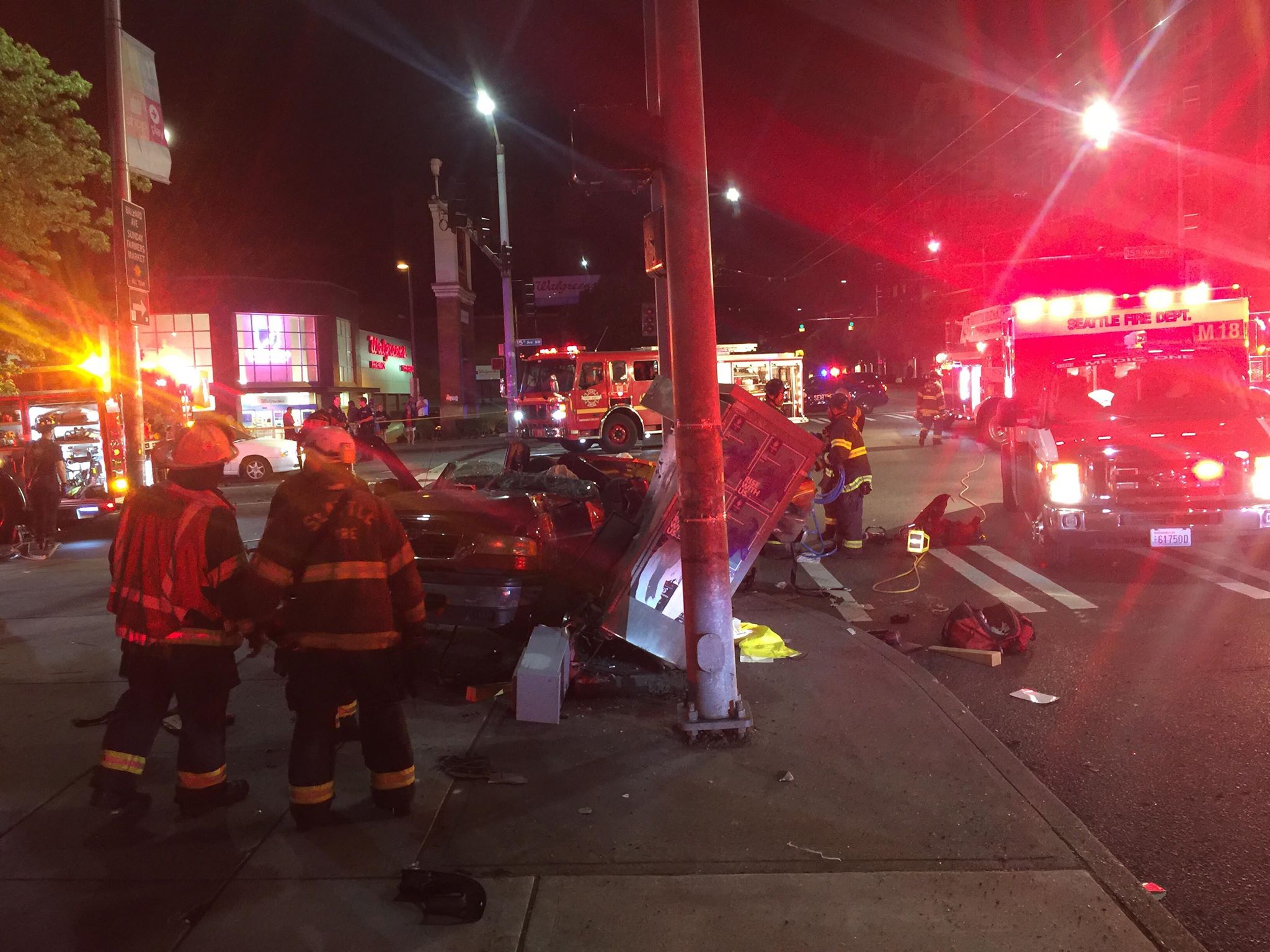 A very large response of firefighters closed down both 15th Ave. NW and NW Market St. as they worked on extricating the two trapped patients by sawing off the top of the cab.
A man was pronounced dead, and a woman was taken to Harborview in stable condition.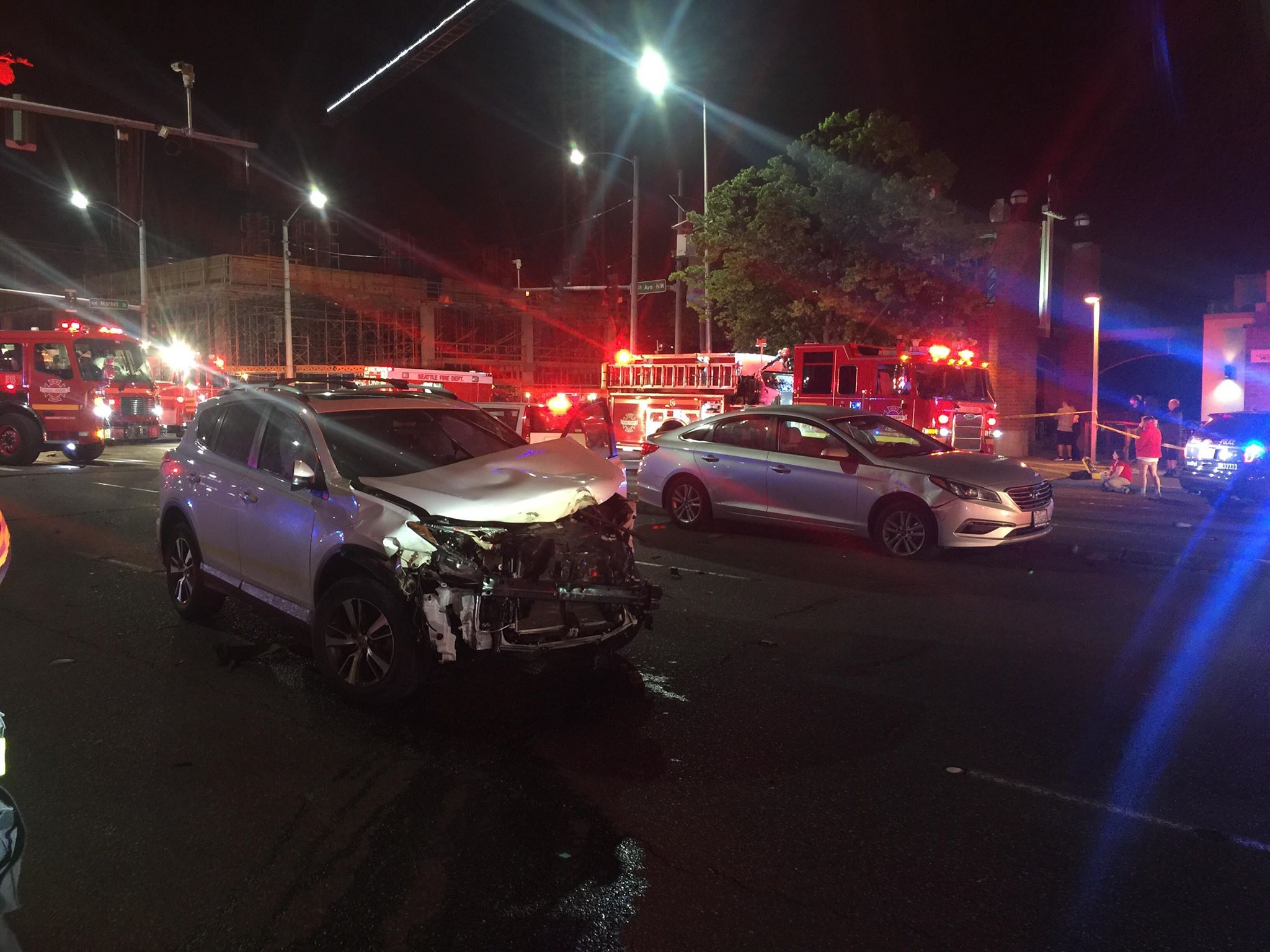 Investigators will be working at the scene for several hours. No word on how long the intersection will be closed, but it should reopen in time for the morning commute.
(Our thanks to Silver for the photos.)