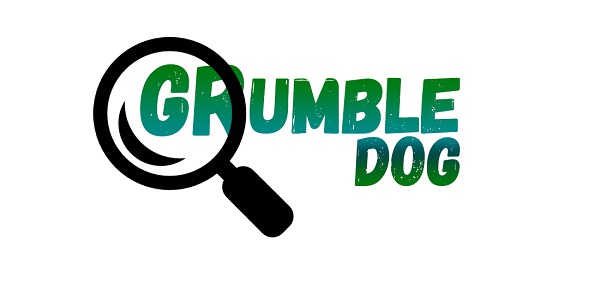 There is no love greater than that of pet owner and pet.
More specifically, dog owner and dog. In America, dogs are treated as a member of the family, a fact that is perhaps best illustrated in the way that we incorporate our dogs into our households. Long gone are the days of a dog house set outdoors (is that even a thing anymore?). Today's dog resides inside the family home, in a bed purchased specifically for him. And it doesn't stop there. A trending topic on Pinterest in 2018, the DIY doggie apartment, is all about home owners transforming underutilized areas of the house into a space for dogs to live in style. My favorite, a doggie apartment that was built into the space under one couple's stairwell, features a tiny window with views of the backyard and a wooden sign that reads "dogs are people, too."
An App is Born
It is our culture's passion toward dogs that led Carla Newman, Colorado based entrepreneur, to develop Grumble Dog, an app designed to meet all of the challenges of dog ownership while simultaneously fostering a community passionate about all things dog.
"Pet lovers and dog owners in particular are such a dedicated community. If you serve them well, they will serve you well." said Newman, adding "When I was looking to start this new business, I was looking for a business that wasn't a fad, or susceptible to rapidly changing technologies. I wanted something grounded in the people I was serving. That is definitely the dog community. Once I did the research it became fairly obvious that this was something I could create and sustain."
Grumble Dog can best be described as the go-to resource for the dog community. As a dog owner, you can download the app and utilize it to find the best veterinarian to suit your needs, the closest groomer to your house, and the premier dog park in your area. You can track your dog's location and health, connect with other dog owners, and even book appointments for your pooch. There is little that you can't do with Grumble Dog, and that is good news for people that value simplicity, as the sheer number of single use apps is so overwhelming that many people don't bother with apps at all.
Sarah, a Seattle based writer and new dog owner, speaks of a recent experience that left her desperate for such an app. "Through an unfortunate series of events, I recently found myself the new mom of a rambunctious, 1-year old beagle mix. Shortly after bringing him home, he'd chewed through my couch, several articles of clothing, and my toddler's toys. I was at my wits end and knew that I either had to make a big change or say goodbye to Hamilton. Never the type to give up on a challenge, I set out to find a solution. I eventually found a good trainer in the area by word of mouth, but it took several weeks. And by the time I finally tracked one down, I had over $1000 in damage that I needed to deal with. Had I known about an app like Grumble Dog sooner, I might have been spared from having to replace my expensive couch. It would certainly have saved me from several nights of stress."
Sarah's experience wonderfully if not humorously illustrates that importance of having a community of dog enthusiasts to tap into. Newman could relate, stating "I had a dog growing up who was a bit of a terror. He bit everybody, even me. Needless to say, he was an ideal candidate for reform school, and he would have been a lifer. His name was Cozy – bad name choice. I always think of Cozy, because what we needed was a REALLY good, firm dog trainer who could take a difficult dog like Cozy and train him. Not just a trainer that could take a puppy and scold him a little when he didn't sit when you told him to, but someone who could take one tough, stubborn 3-year-old dog and whip him into shape. If I had Grumble Dog, I know I would have been able to find this trainer. I could have read reviews and found someone perfectly suited to deal with this kind of dog. With that said, I loved Cozy and he hung around for 17 years."
The search for local services has dog owners like Sarah desperate to utilize an everything in one dog app. And business owners are set to benefit, as well. Grumble Dog will positively affect the local economy by bringing together dog owner and business owner. After all, they're all passionate about the same thing: the health, wellbeing, and love of animals. "With big box stores and Internet giants like Amazon, it's incredibly difficult for us mom and pop shops to find our way," said Angela, owner of an Olympia, Washington based pet boutique, adding "It's a great asset to be able to connect directly with customers because 9 times out of 10, I can offer them more value than my giant counterparts." Grumble Dog offers business owners a direct link to their target audience and a platform from which to earn their trust and business.
It's All About Community
One thing that makes Grumble Dog stand out from other dog-related apps is the community in which it seeks to foster, apart from matching business owners and consumers. With features that allow users to connect directly, it's easy for dog owners to find like-minded people in their area. The possibilities are endless, from scheduling meet ups at the local dog park to organizing fundraisers in support of a pup in need. In today's world of ever-increasing isolation, people crave connection. And there's no better way to connect than to discuss issues that are important to us.
"The community is being developed out of the local neighborhoods that use the app. It will connect you to the businesses, events and support all found in a local community. Having an app solely focused on just those areas of concern or interest to dog owners, and those that support and serve that community will allow for a one stop dog app where everyone can connect. Regardless of whether your looking to support your local merchants who are selling products or services to meet your dog needs, or moving to a new town and looking for a new veterinarian that you can trust or just interested in trying out a new dog park for your dog to play in, Grumble Dog will have all the local need-to-knows throughout the dog community," said Newman.
The Future of Grumble Dog
With over 20 years of experience with start-ups, Newman has the background to make Grumble Dog a success. "After you've been doing this awhile, it's not intimidating, but it's always a little nerve racking in both a good and bad way. You're about to start investing your time, money and resources into something you hope is a good idea and you hope other people will like. You can do all the research in the world and talk to an array of people, but in the end until you launch the app you just don't know how people will respond. That certainly can make you anxious but it's also the exhilarating part."
In the ever-changing world of technology and app development, it will be crucial for Newman to listen to her users in an effort to keep the app relevant, and she agrees. "We are always tweaking; preparing for new features and functions. We'll pause after this launch to hear what users are saying and see what functionality they might like to see in the app, but we have a list of new functions and features that we are considering for future releases. It never ends, but that's what makes it fun and creative. When you've been working on any project for a period of time and you start to see its progress you get excited. Building an app has quite a few stages before the launch. There are many mini rollouts to functions and features as you go through the process, slowly each piece is revealed, and you are excited every time an update is uploaded. The thing with software is even when you have a version you are ready to launch with, you're still not done."
Grumble Dog has a tentative release date of March 2019, said Newman. And according to dog owners and business owners alike, the app can't come soon enough. With features like local reviews, health and location tracking, and the ability to schedule appointments right in the app, it's only a matter of time before Grumble Dog makes its splash. To stay updated on all things Grumble Dog, visit the app's page at www.facebook.com/grumbledogs.